The following article is currently being improved for the benefit of all visitors. Please bear with us while improvements are being made, and as soon as an editor is available to do so assume good faith until the edits are complete.
We apologize for the inconvenience this may cause in the meantime.
  
 ! 
This article is a stub. You can help the CeVIO Wiki by expanding it.
Please remember to only add valid information to the article.
 ! 
CeVIO Vision is used to create digital signage over anime shops in Akibahara. It uses Sato Sasara's image to advertise things such as new products and is used in conjunction with CeVIO Creative Studio .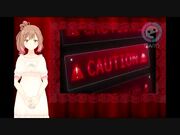 Ad blocker interference detected!
Wikia is a free-to-use site that makes money from advertising. We have a modified experience for viewers using ad blockers

Wikia is not accessible if you've made further modifications. Remove the custom ad blocker rule(s) and the page will load as expected.